Just Added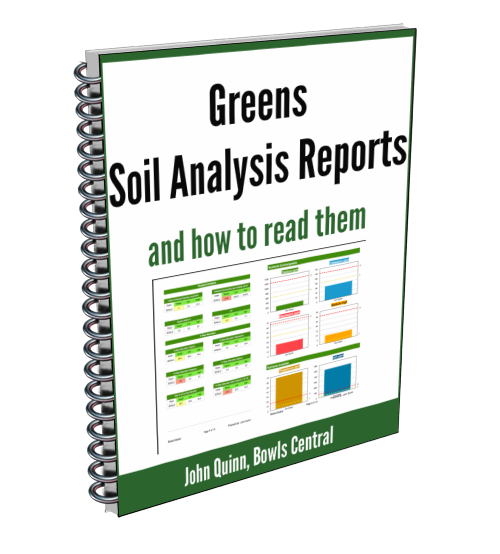 Understanding Greens Soil Analysis Reports
Understanding your greens soil analysis report isn't always at the forefront of thought of those who instigate the soil test. Too often it is merely a fertiliser sales tool with the advice given taking very little notice of the results received.
Greens soil analysis results are often confusing and use terms that are not easily understood in relation to greenkeeping practice. In this article, John sets out to change that by taking apart a typical greens soil analysis report and explaining it in terms we can all understand. More importantly it relates the results to maintenance.
An Introduction to Bowling Green Ecology
Now Included! An Introduction to Bowling Green Ecology
Many bowling greens are subjected to well meaning but inappropriate maintenance regimes, with many clubs being locked into a reactive maintenance policy of treating problems as they arise. And they arise all too frequently. This approach inevitably results in a disappointing bowling surface for much of the season.
This eBook explains why clubs should think of their greens as eco-systems…why? Because they are! The book is packed with insights that are probably news to many clubs and explains why taking this approach can reduce costs, reduce headaches and increase membership.
By taking a proactive approach to greenkeeping and accepting that there's more going on under our feet than we can ever know, we can set our greens up for consistently high performance.