Covid-19 re-opening guidance
Below you can access re-opening guidance from the various UK governing bodies.
Guidance Documents
Bowls Scotland Advice for Re-Opening of Greens
In the guidance documents, the governing bodies have interpreted the advice from The Department for Culture, Media and Sport and have adapted this, within the guidelines, specifically for bowling clubs.
Summary of Recommended Play Arrangements
In the guidance documents, it is recommended that the following arrangements for play on the green are observed. Please read the full document pertaining to your discipline to ensure your club is fully compliant with the regulations as they stand. Please also be aware that the advice will undoubtedly change as we move forward.
Green Bookings System
Although we all want to get back to normal as soon as possible, it is becoming increasingly clear that things might not return to the way they were before the virus for a very long time, and that this period of uncertainty will possibly be counted in years rather than months.
To comply with Government guidance on re-opening your bowling green it is important that you have an off-site, and preferably electronic system for allocating games and keeping records of green use.
This presents a major logistical challenge to most clubs as there will need to be a system for allocating green use in a fair and preferably hands off way.
There will also be a need to maintain an on-going record of attendance at the green for the foreseeable future in order to comply with any future track and trace requests.
Most importantly, clubs will have to try to meet this new list of requirements in a way that has a minimum requirement for labour and of course that is cost effective.
Click the Image below for details of the Bowls Central Green Bookings System: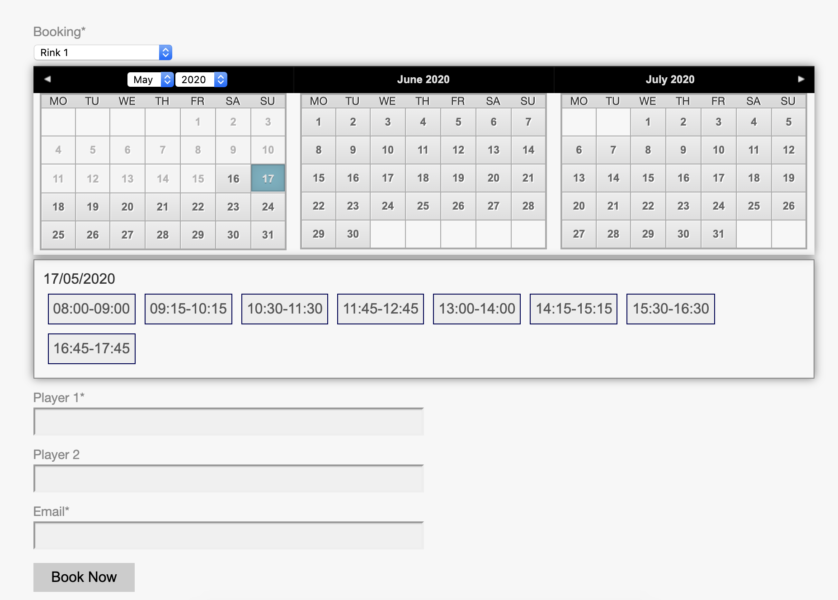 Risk Assessment Downloads
Below you will find a selection of useful documents kindly shared by Cambridge Park BC to help you develop your own Risk Assessment papers and records.
The playing guidelines are specific to the flat green discipline. If anyone would like to share similar documents for crown green bowls, please contact me to share.