Bowls Central Web School is a comprehensive academy of resources for Clubs who have a Bowls Central Website. 
You can have access to these resources too!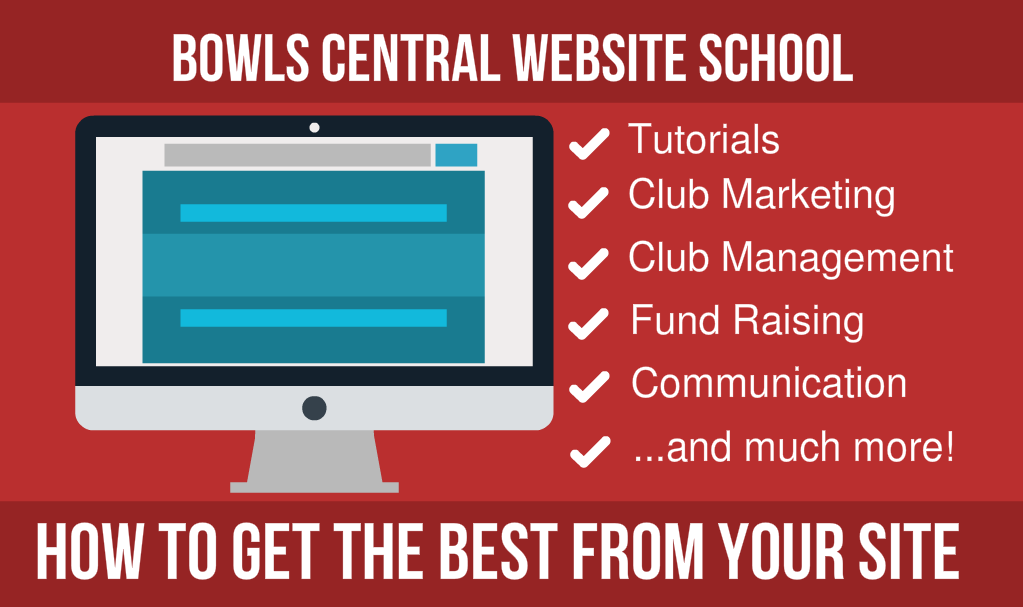 Now that your club website from Bowls Central is up and running, what are you going to do with it?
A professionally designed website can be a fantastic resource for any bowls club, but in too many cases once the site is built and live it just sits there, out in cyberspace somewhere waiting in vain for visitors to come…
Unfortunately, launching the site is just the start of the process. Making the world, or at least your local community aware of it and then using it for the benefit of your club takes a bit of commitment on your part.
I've built (and am still building) the Bowls Central Website School for this very reason. I want to help you to get the very best from your site. 
As a Bowls Central website customer you have free access to the Website School for as long as you have your website with us. Have a browse around and remember to come back regularly as I will be adding tutorials, guides and resources continuously to help you make the maximum impact with your site.
Meantime, if you have any questions, please let me know.