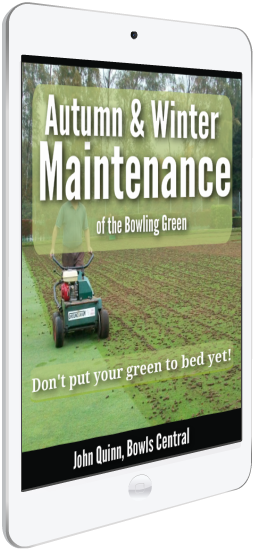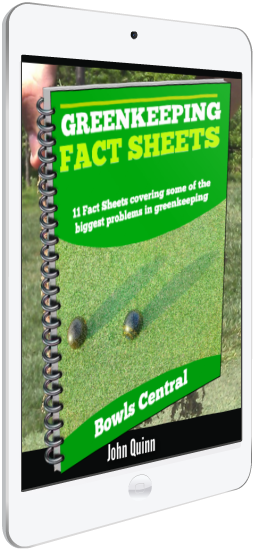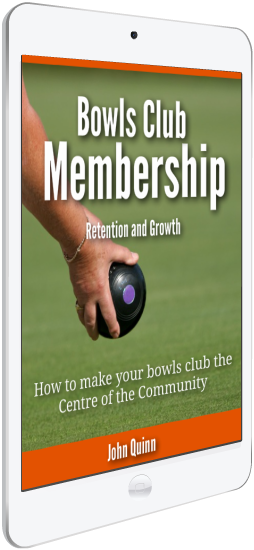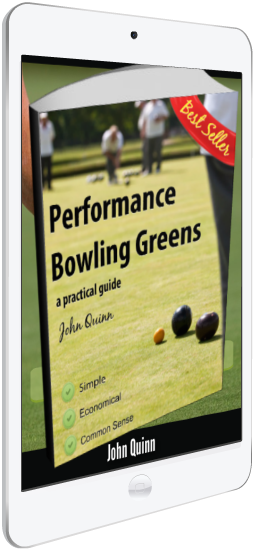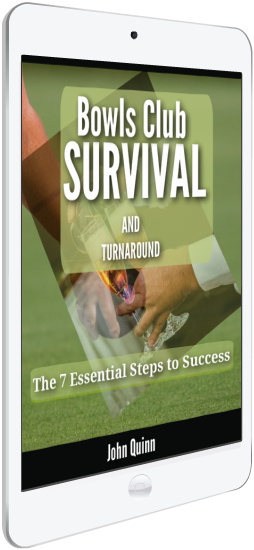 eBooks and guides
Buy Performance Bowling Greens and other Bowls Club Management titles in our Shop today. Every title available for instant download, so you can get straight to work on transforming your club.
View on any device, perfect for iPad, Desktop, Laptop, Tablet or Phone. All titles pre-formatted for easy home printing  onto standard A4 paper.
Performance Greenkeeping Materials
Bowls Central is the home of Performance Bowling Greens,  the bestselling eBook that is consistently praised for introducing Bowls Clubs and Greenkeepers to John Quinn's simple but effective greenkeeping program. John teaches natural greenkeeping practices that encourage the fine bent and fescue grasses. Based on hands on experience and a deep understanding of turf and soil ecology, John's methods produce healthy, high performance greens that are a joy to maintain and less costly for clubs.
Not just an eBook, but a full plan of attack to help you turn your green around and achieve consistent high performance. Book comes with a HALF PRICE SOIL ANALYSIS, a full report and greenkeeping schedule written by the Author for your green!
 

"After devouring all the information and following your advice I have members coming to me and saying the green has never looked better or played better! Some of these are the ancient stalwarts who have been members for years, visitors are also full of praise. Woods are rolling smoothly and the pace is good -thanks again! Barry"
Latest articles from John's blog
One of the most often asked questions about compost tea goes like this: "Why can't I just use the compost from the Garden Centre to make compost tea for my greens?" This is usually mistakenly based around the belief that buy specially inoculated compost will be an expensive business in the long term. Using the … Read more
FREE STUFF
Grab your FREE Bowls Central Membership today for full and unlimited access to the full text of over 300 articles, FREE eBooks, guides, slideshows on all aspects of Bowling Green and Club Management.