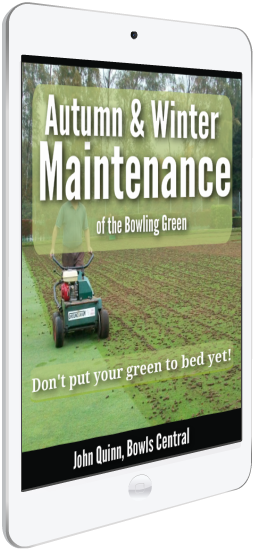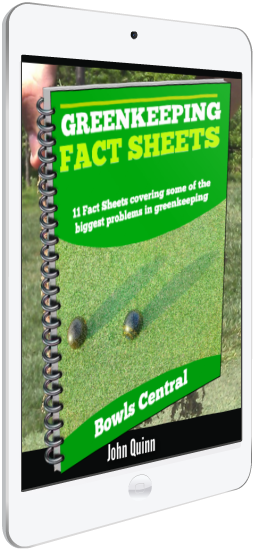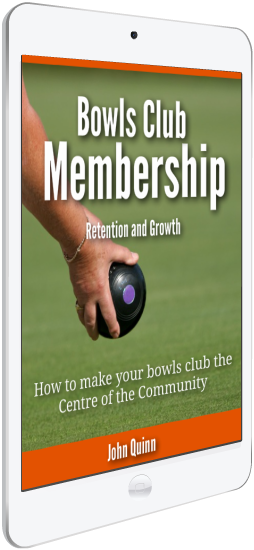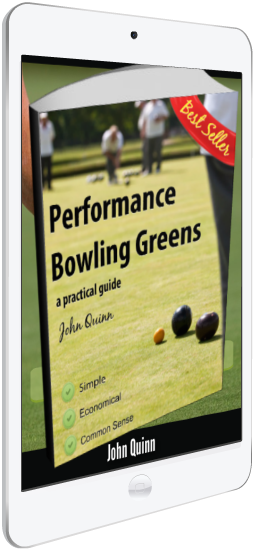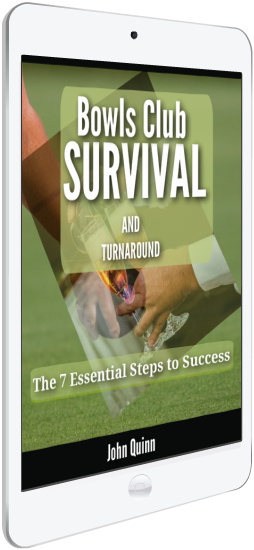 eBooks and guides
Buy Performance Bowling Greens and other Bowls Club Management titles in our Shop today. Every title available for instant download, so you can get straight to work on transforming your club.
View on any device, perfect for iPad, Desktop, Laptop, Tablet or Phone. Shop Now!
Performance Greenkeeping Materials
Latest articles from John's blog
Done for you greenkeeping schedules. Instead of relying on guesswork, hearsay and myth, wise clubs are putting their faith in science and proven agronomic expertise to help them draw up the correct greenkeeping schedule for their greens. In this article we explain how you can easily tap into John's Master Greenkeeper expertise and have a … Read more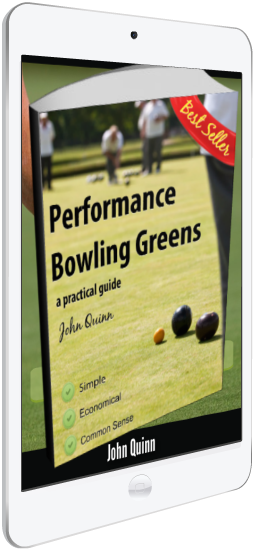 a Performance Bowling Green and Money in the Bank!
"every club's dream is now a reality"
Performance Bowling Greens eBook
NOW comes with HALF PRICE SOIL ANALYSIS! In our best selling eBook, Master Greenkeeper John Quinn explains a program for the recovery and transformation of any bowling green into a high performance green. This eBook will change your mind on how bowling greens should be maintained for ever. Includes annual maintenance schedules.
more details
Soil analysis offer valid in UK only.
Bowls-Central is the home of John Quinn's blog for greenkeepers.
John, who is one of a very small number of Master Greenkeepers worldwide has 35 years experience in bowling green maintenance, fine turf care and managing sports facilities including the design, construction, establishment and management of bowling greens and golf courses.
He has been involved in all aspects of the industry including hands-on greenkeeping, design and management of facilities, bowling green contracting and greenkeeper education. John was previously a Director at Elmwood College, the premier greenkeeper training college in Europe and still teaches as a visiting lecturer in the UK and abroad.
John is an active author and has published a range of titles for bowling clubs and other businesses.
You can read over 300 free articles on Greenkeeping, Fine Turf and Bowls Club Management on John's Blog now!
Got a Question?….ask John now!
FREE STUFF
Grab your FREE Bowls Central Membership today for full and unlimited access to the full text of over 300 articles, FREE eBooks, guides, slideshows on all aspects of Bowling Green and Club Management.