Here to help with bowling green maintenance and bowls club management
Find the answers to all of your greenkeeping niggles and bowls club management woes.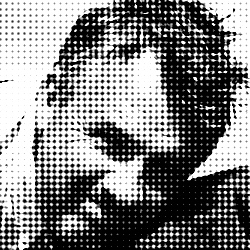 About Bowls Central
Bowls-Central is the home of John Quinn's blog for bowling club managers and greenkeepers.
John who is one of only 80 Master Greenkeepers worldwide has nearly 40 years experience in bowling green maintenance, fine turf care and managing sports facilities including the design, construction, establishment and management of bowling greens and golf courses.
John has been involved in all aspects of the industry including hands-on greenkeeping, design and management of facilities, bowling green contracting and greenkeeper education. John was previously a Director at Elmwood College, the premier greenkeeper training college in Europe.
John's current work includes providing consulting and training services to clients on turf maintenance and club management, including the training of golf course and golf club managers in China on a regular basis.
John is also an active author and has published a range of titles for bowling clubs and other businesses.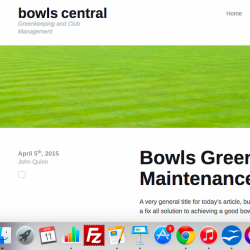 Reader Benefits
To get the maximum benefit from the site we suggest you use it in the following way:
Set up a Free Membership for access to the full text of over 300 articles and member discussion.
Use the search box on any page to go straight to a collection of articles on the topic you are dealing with.
Join our mailing list by confirming your permission in the email you will receive after membership registration. You'll get a FREE copy of the 10 Golden Rules of Greenkeeping, plus 3 other Free eBooks when you set up your free membership of the site.
All of John's eBooks on bowling green and club management are available from the Shop in the main menu. This is a growing resource that ranges from fact sheets to our best selling eBook Performance Bowling Greens, a practical guide.
Join in the conversation by commenting on blog posts or by dropping John an email.
Bookmark bowls-central so that you will always have the very latest and best bowling greens maintenance and bowling cub management information at your fingertips.
Enjoy the site and let us know if there is anything you would like to see added to the site!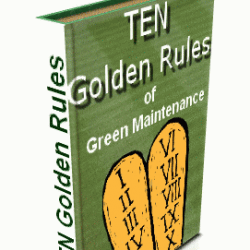 10 Golden Rules
Sometimes, greenkeeping seems to throw problem after problem at you.
However, there are relatively few key skills to master in order to make sure your green is on the path to continuous improvement.
A lot of the vital maintenance we have come to rely on is actually superfluous and even damaging in some cases.
Bowls-Central will show you how to get back to basics and give you the confidence to make a plan and stick to it, and the tools and skills you need to make it work for your green.
There are 10 Golden Rules of Greenkeeping you need to follow to make your green the best it can be and they are listed in our FREE publication of the same name.
In this ebook you will find a brief description of the 10 Golden Rules with links back to the most relevant articles on each subject here at Bowls Central.
The 10 Golden Rules of Greenkeeping is yours FREE when you set up a free membership at Bowls-Central.