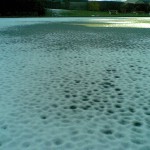 We have received a lot of enquiries over the past few days asking for advice on dealing with the snow and ice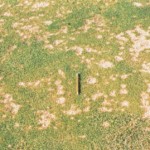 on bowling greens and the aftermath:
The main concern during and after snow cover is the potential for the outbreak of snow mould which is caused by the same fungal pathogen as fusarium patch; and indeed, fusarium might well be encountered after the snow has melted. Although many clubs will have applied a preventative fungicide in the Autumn, this might not have provided total protection, but should have minimised the risk of attack.
When the snow has gone you might well find active areas of Fusarium and this should be treated with a curative fungicide containing the active ingredients iprodione  or chlorothalonil applied as per the manufacturer's advice.
Many of the enquiries we have received have been related to the actual snow cover and Read more