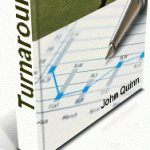 Last year John Woodcock, MP for Barrow-in-Furness has raised a Bill in Parliament to try to prevent bowling greens from being too easily sold off to developers.
The current planning laws say that amenity areas like bowling greens should not be zoned for building development if they are being used by a significantly sized group of people.
However, John Woodcock's Bill aims to provide the facility to tighten these laws to make sure that all reasonable steps are taken to preserve the green; only allowing sale to developers as a last resort. This would include provision to offer greens to user groups first at market rates.
In a radio discussion about the bill there was also an interview with Read more