The 2018 Summer Heatwave has left many greens scorched, parched and most clubs must now undertake some Green Repair and Recovery work to get things back on track.
Now that the rain has returned, at least temporarily to most areas, it will be important to take advantage of the moisture and latent soil temperature to effect a quick recovery in late summer and autumn.
I've put together a specially discounted package for the rapid recovery and repair of scorched and parched greens.
The rapid repair package contains all you need to start recovery of the areas of turf affected by the heatwave and includes:
Fish Hydrolysate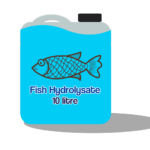 Fish Hydrolysate is one of nature's most efficient plant and microbe stimulants – containing NPK of 8.7.7 and numerous trace elements which encourage plants to access available nutrients.
The proteins in Fish Hydrolysate provide a readily available food supply for beneficial soil fungi and other microbes that are the foundation of the soil food web, helping create the conditions needed for nutrient retention, perennial grass stimulation and thatch degradation. The Fish Hydrolysate is in readily available form for assimilation through roots and shoots.
To aid germination of new grass seed, apply 1 litre of Fish Hydrolysate in 100 litres of water or as part of your tank mix with your existing Compost Tea program. Follow up applications can be made as required after seeding.
J Green Grass Seed Mix 10kg
The ideal mix for over-seeding areas left bare by the heatwave, J Green is an 80/20 mix of strong Fescue/Bent cultivars, for rapid germination and exceptional long term success rates.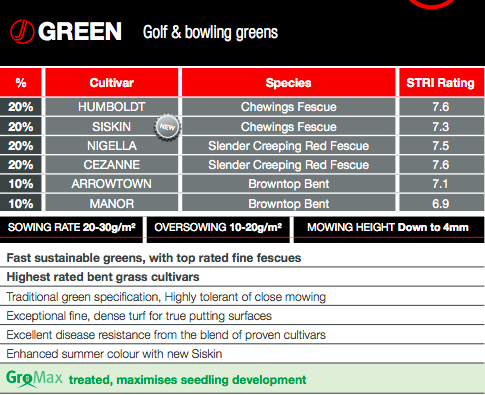 MycroForce Seed Coating 400g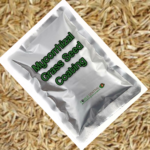 For the rapid establishment of fine grasses when overseeding.
This unique MYCORRHIZAL SEED COATING contains spores of beneficial mycorrhizal fungi, growth promoting bacteria, fungi and organic soil nutrients, to improve grass root growth, stress recovery and rapid establishment of newly seeded or turfed areas.
MYCORRHIZAE are essential for grass health, attaching to the roots, they can increase the surface area for nutrient and water uptake by over 300%.
Mix the Mycorrhizal Seed Coating with your seed in a drum or box and seed in the usual way (best results are obtained using an overseeder). This pack is enough to treat your 10kg bag of J Green Seed.