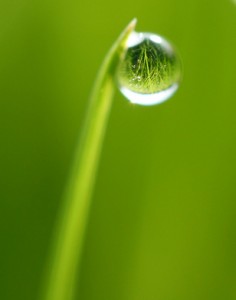 The watering of bowling greens is one of those critical issues in bowling that splits opinion across the game.
Some purists would see no artificial watering of greens regardless of how dry the weather gets. Some are in favour to different degrees; some would argue that the green should only be watered enough to keep it alive, while others demand that the green be watered heavily and often to keep it green.
For me the critical issue is as always performance.
We can argue about the right way to water or not water greens until the cows come home, but green performance is the only measure we should really be worrying about and that means we need to deal with individual greens on an individual basis.
Some greens, mainly those that haven't been subjected to years of sandy top-dressings dry out evenly across the surface. As the weather gets drier, these greens get faster and smoother and everyone is happy. However, there is a point of no return for these greens also and a complete drought will see them go Read more