THE #1 SELF-PROPELLED BROADCAST TOP DRESSER
since 1994.
The New Generation ECO 250 applicator from Ecolawn, Canada, was developed based on experience as turf care professionals and also incorporates suggestions from professional customers. This spreader integrates features normally found in much larger top dressers into Ecolawn's own proven design.
The ECO 250's manoeuvrable four-wheel design provides superb weight distribution and stability, making handling heavier products feasible without sacrificing manoeuvrability or ease of operation.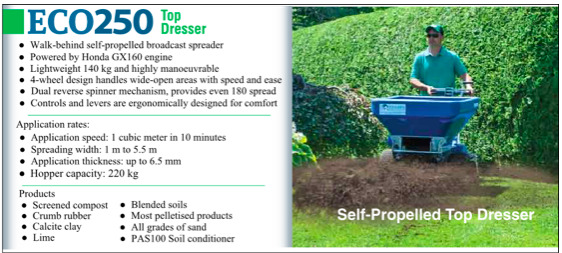 Topdressing doesn't have to be a time-consuming, difficult process.